Roanoke Subaru Car Parts at Southern Team Subaru | Auto Parts for Sale Serving Salem, VA, Vinton & Roanoke County

So you like to fix your car yourself? We suggest using Subaru cars part in Roanoke! It is possible to order new car parts for your new or used vehicle right from your home in the greater Roanoke area with our parts order form. After you request an auto part for your car you will be contacted by a trusted member of our professional auto parts team. We will ensure that the car part you purchase will fit your new Subaru or other make new or used car. We suggest using OEM Subaru auto parts for car repairs and upgrades. These parts were built for Subaru cars and can help your vehicle excel in performance.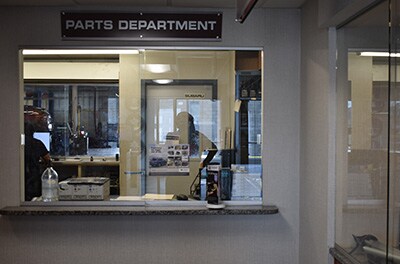 If you need repairs instead of parts, please visit our Subaru car repair page, or come in to our Roanoke Subaru dealership at 6520 Peters Creek Rd. When we do any work on your car it is only high quality Subaru auto parts that we use. There is no cutting corners when it comes to auto parts. We want our customers to have high quality parts in their cars so they don't break down on the streets of Roanoke!